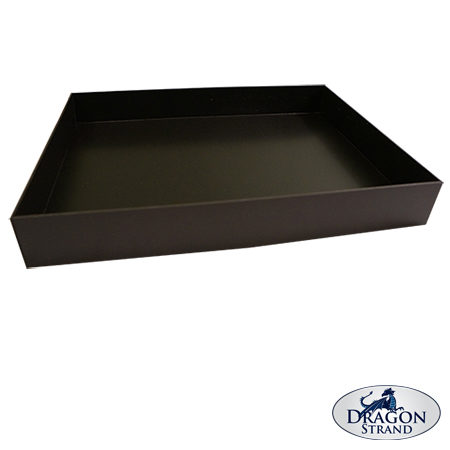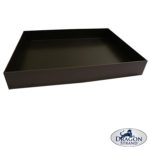 Large Breeder Substrate Tray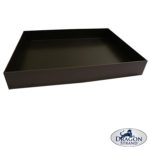 Large Breeder Substrate Tray
$44.00
$44.00
Substrate Trays fit inside the cage on top of the PVC floor.  It is a water-tight container that gives you the option to add a substrate layer of dirt or moss.  The entire substrate tray is easily removable through the trap door without disturbing the upper part of the cage.
The Substrate Tray gives 2.5" of substrate depth.
Warning: For indoor use only! Black PVC absorbs sunlight and will warp if left out in the sun or exposed to high heat. Do not sun dry after cleaning.
Each cage footprint has a compatible Substrate Tray (except the Nursery Cage System).  Please ensure you order the correct tray size.
The DSST221603-B Large Breeder Substrate Tray: 3″ is compatible with the following products:
DSBC221645-B  Large Breeder Cage
DSBC221630-B Medium Wide Breeder Cage, Screen Front
DSBC221630-A Medium Wide Breeder Cage, Acrylic Front
Description
Additional information
Description
Large Breeder Substrate Tray Specifications:
Product Outside Dimensions
20.25″ Wide x 15″ Deep x 3″ High
Product Inside Dimensions
20″Wide x 14.75″Deep x 2.5″High
A substrate tray fits inside the cage and on top of the PVC floor.  The substrate tray will use 3″ height from the bottom of your cage.
Compatibility
The DSST221603-B Large Breeder Substrate Tray: 3″ is compatible with the following products:
DSBC221645-B  Large Breeder Cage
DSBC221630-B Medium Wide Breeder Cage, Screen Front
DSBC221630-A Medium Wide Breeder Cage, Acrylic Front
Additional information
| | |
| --- | --- |
| Weight | 4 lbs |
| Dimensions | 25 × 17 × 3.5 in |