Description
Introduction to Dragon Ledges
The patented Dragon Ledges are a retrofit kit that, for the first time, allow branches, vines, and potted plants to be installed in a screen cage with no stress to the screen. The Dragon Ledges may be installed at any point on the side panels and back panel of standard industry cages. They transfer the load directly to the frame allowing even a couple of bricks to be hung from branches within the cage.
This is time for a new approach to creating cages for chameleons and other arboreal reptiles needing screen cages. We are now able to use substantial branches and potted trailing vines to put together the perfect environment for our reptilian friends.
Dragon Strand offers Dragon Ledges in a number of sizes to fit many manufacturer's cages. Please consult the chart below to ensure you get the one that is correct for your cage.
Note: Installation of Dragon Ledges requires screwing back supports into the frame of your cage.  This action will void any cage warranty by any of the cage manufacturers and Dragon Strand cannot be held responsible for slips during installation that damage the cage.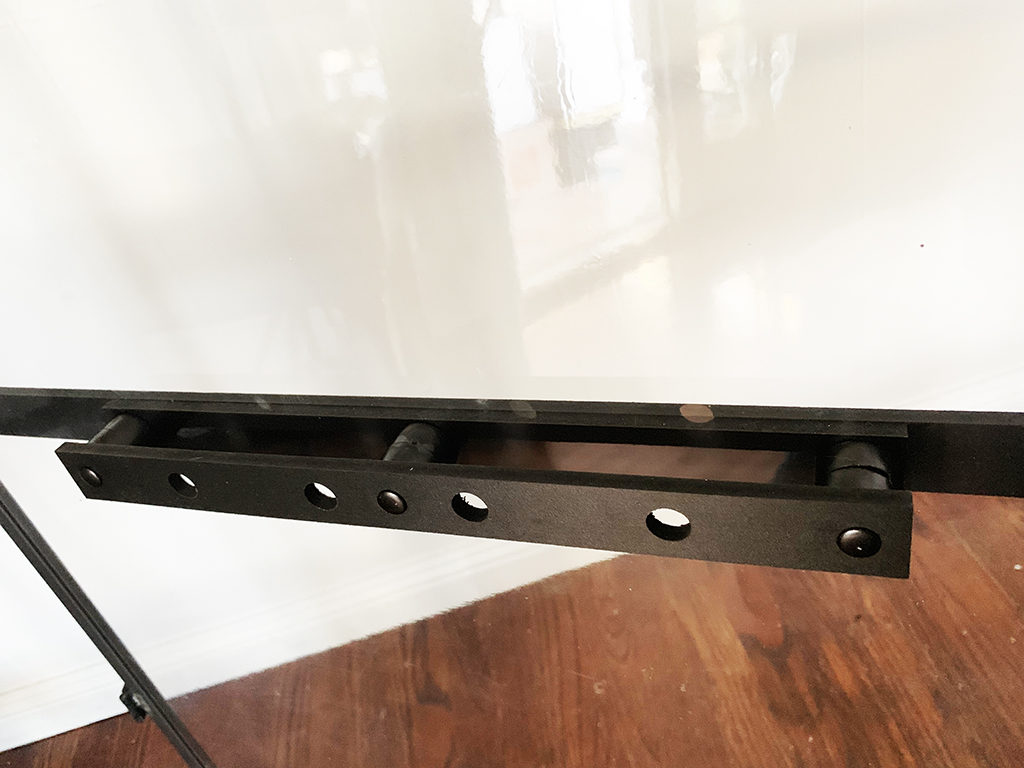 ---
See the installation tutorial video here. Note that this video is with an old design for the Dragon Ledges. But it is still useful for the mounting fo the brace to the frame of the cage. Beyond that, please refer to the assembly instructions.
---
The following articles discuss strategies for how to design and use the Dragon Ledges
Getting the Most From Your Dragon Strand Dragon Ledges
If you are designing for a 36″ wide cage then the Medium Wide Atrium application note will help you from start to finish to create a beautiful and functional chameleon cage
Building up a Medium Atrium Chameleon Enclosure
The application note for building an advanced chameleon cage set-up for the Large Keeper shows some strategies that can be used in any size cage
Advanced Chameleon Cage Set-up